The Bishop's Palace is the seat of the Bishop of Parma and of the diocesan curia.  The first nucleus of the Bishop's Palace in Parma was built between 1045 and 1055 under the pro-empire Bishop Cadalo, and was completed in its present form by Bishop Bernardo II at the end of the 12th century, while the present facade was built from 1232 to 1234 under Bishop Grazia.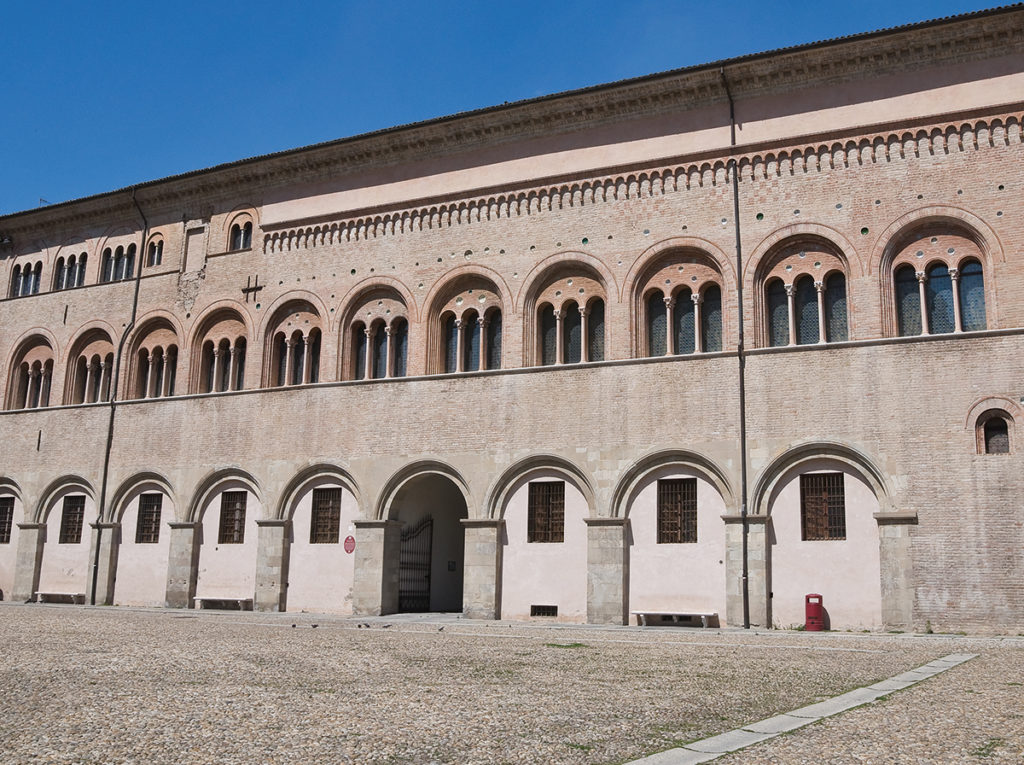 Medieval extensions
Looking at the northern side of the building in Vicolo del Vescovado, one can still see a few elements dating from the earliest period: a tower and a large portal with jambs in re-used Roman stone blocks, as well as, higher up, some traces of double lancet windows with bichrome arches in ashlars of alternating brick and white stone.
In 1172 Bishop Bernardo II began the work of elevation and extension towards the east that probably ended with a tower in the north-east corner. But the most significant additions to the palace structure were made by the Florentine Bishop Grazia: the great facade overlooking Piazza Duomo was built between 1232 and 1234 (and restored in the 1920s).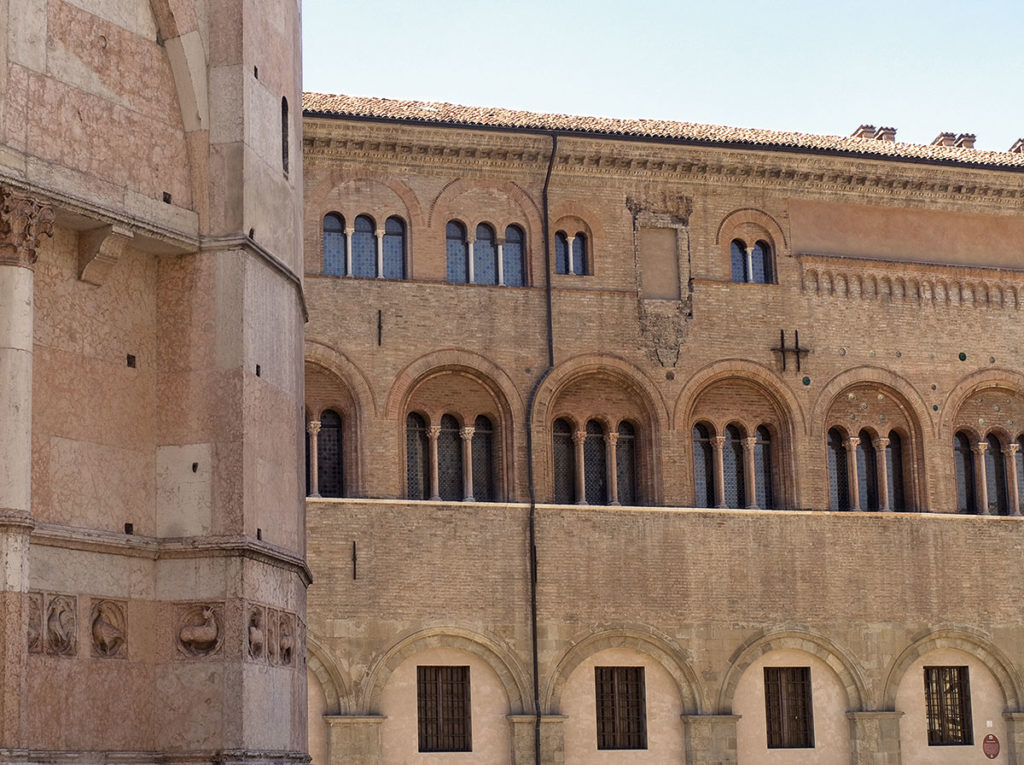 The renaissance look and the baroque facade
There are no records of further modifications to the building until the second half of the 15th century, when Bishop Sagramoro de' Sagramori (1476-1482), from Rimini, drastically changed the eastern side, infilling the ground-floor portico to obtain extra rooms and having the internal courtyard painted with a checkerboard decoration.
Much more substantial changes were made under the episcopate of Cardinal Giovanni Antonio Sangiorgio (1499-1509): the top of the eastern front of the buildings was levelled, by eliminating the crenellations and building an imposing Renaissance eaves-cornice in terracotta, while a double gallery was built in the internal courtyard. In the 18th century, Bishop Camillo Marazzani (1711-1760) transformed the palace into an imposing baroque building, modifying the facade and infilling the internal gallery.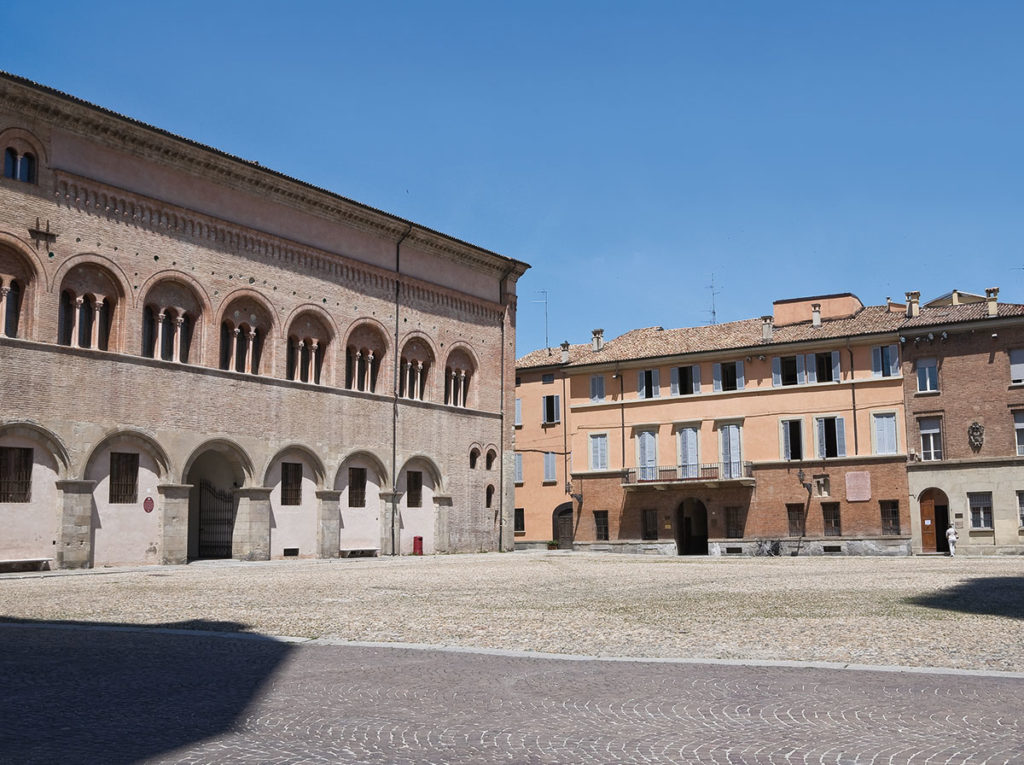 Restoration in the 20th century
In the 20th century the medieval style of the building was restored. Under the direction of the Bologna Monuments Office, the restoration of the facade overlooking Piazza Duomo and the two bays on Via al Duomo was carried out between 1925 and 1935.
It was not until 1957-1959, on the occasion of the 100th anniversary of the foundation of the bank Cassa di Risparmio di Parma, that the Renaissance gallery in the courtyard was restored, under the direction of the Bologna Monuments Office. Since then restoration, consolidation and non-routine maintenance works have been carried out on the western, northern and southern sides of the palace.